Case study
France's first connected housing initiative
Designing a smart experience for Nexity residents
In December 2015, Nexity inaugurated France's first connected residential building. From the strategy definition to the creation and development of its 25 apartments' different levels of connectivity, we worked hand in hand to create a rich and smart experience for its residents. This all comes together in one unique app that makes their day-to-day so much easier: Alfred.
Where we started
In 2015, the Internet of Things was new, and it was booming: everyone started talking about the way connected objects would shape the Future. And everyone wanted a part in the revolution! As one of France's main real estate development companies, Nexity was quick to position itself as the first to build a connected residential building. The company's Marketing and Sustainable Development divisions came to us seeking the technical and design expertise that would make that happen.    
Where we came in
Building the first connected residential building in France is a great achievement, and a strong communication stunt to be sure! But we really wanted to see further than the sole marketing value of the project: what would this building's real use be? what would connectivity bring it?  
We brought in a business and design centered vision with the intention of creating a totally new kind of space, one where digital would meet the user's needs and create an all-new, 100% relevant connected experience.
What we did
In a first key strategic phase, we approached connected housing as a whole by defining Nexity's connected service and product strategy, its business model(s) and by studying its impacts on Nexity's lines of business. Starting with this global overview was key and gave us the necessary vision to develop a high-quality, relevant experience for future residents.
We went on to implement this vision on a pilot building. In this prototyping phase, we supported Nexity on a large scope of technical and design-related developments:
Design of the global user experience in the building's private apartments and common spaces
Choice of relevant objects and services, technologies and IoT standards
API and APP development
Full technical and supplier management 
Service design of the Alfred app: UX design, and iPad + iPhone app design
Follow-up of the app's development with FABERNOVEL TECHNOLOGIES 
1st
connected residential building in France.
25
apartments occupied since January 2016. 
1st
prize in the Netexplo contest for innovative projects in 2016.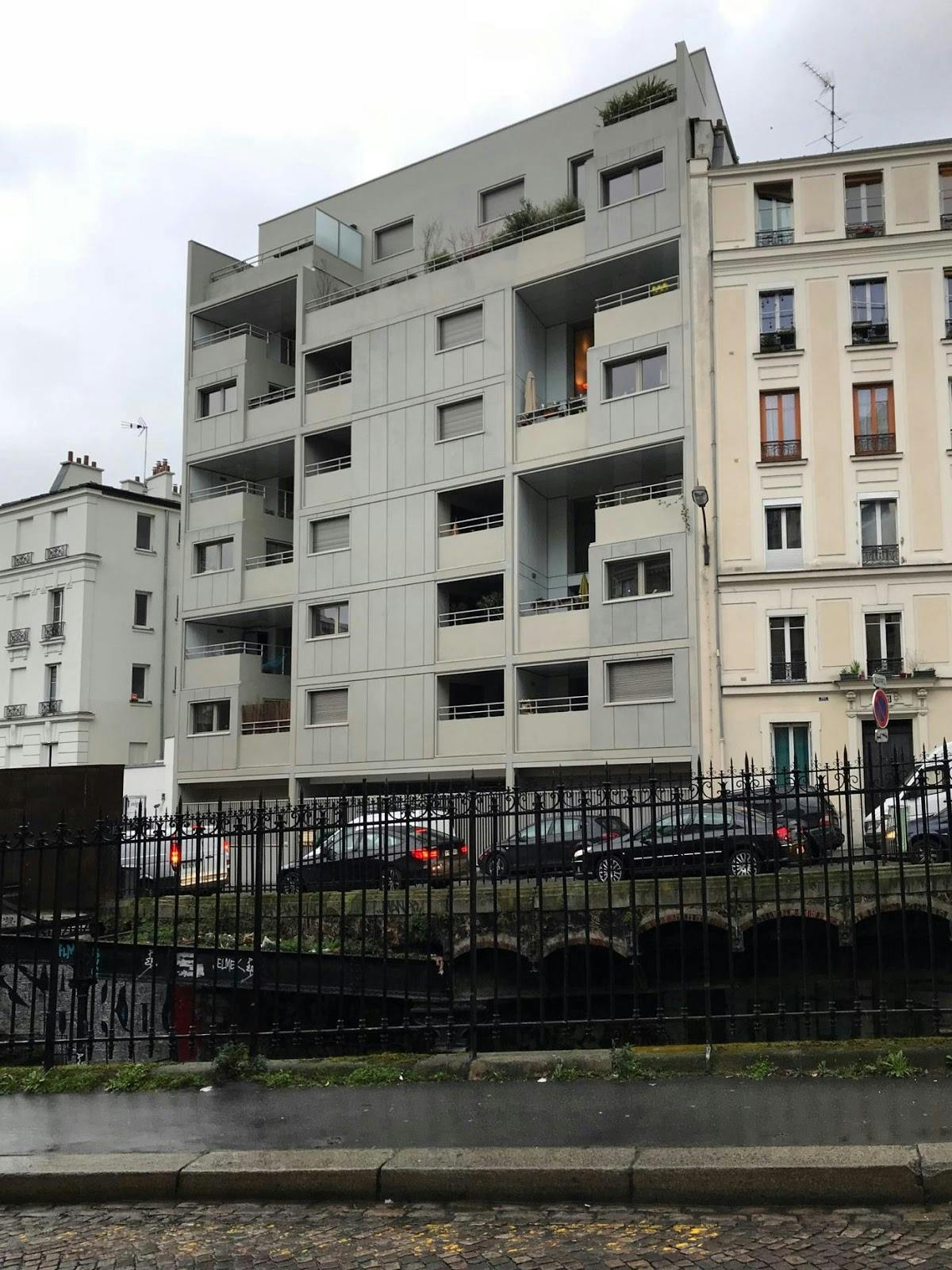 In December 2015 Nexity inaugurated its first connected residential building in Paris's 18th arrondissement. The building's 25 apartments offer a brand new connected experience: their equipment can be controlled remotely, their energy consumption levels are closely monitored, important information on the building's common areas are shared on the dedicated platform Alfred, which also helps inhabitants in finding free parking spaces: every detail was created with the resident in mind.
What happened    
Connectivity on every level
Both the building's apartments and shared areas are equipped with connected devices and offer specific services. We were in charge of choosing the most relevant connected devices and of enabling the building's commodity connectivity. Private apartments benefit from heating and electricity monitoring, alarm and intercom systems and connected shutters. Common areas have a connected elevator and boiler allowing predictive maintenance and a remote controlled intercom. These real-time activity sensors allow for faster, more efficient management of the condominium.  
 
A whole range of integrated services
Adding to the building's smart management, the strength in Nexity's connected offer also lies in the quality of its integrated services. Residents benefit from a coaching service that gives them personalized advice on how to better manage their water and electricity consumption. They also have access to the Zenpark service which helps them find a parking space. And because living together means helping each other out, a shared platform was developed to allow residents to post small ads ("I'm looking for someone to help me build my new table", etc.). 

Alfred, the neo-caretaker
A unique home management tool was developed to orchestrate all of these services, and monitor the building's functionalities: the Alfred app. Created and designed by us, the app was developed by our sister entity FABERNOVEL TECHNOLOGIES. The app is the unique point of contact that manages all of the resident's interactions with his apartment and building. Available on iPad and iPhone, Alfred promotes real-time communication amongst residents and assists them in their everyday life.
In 2016, the Alfred app came first in the "Grand Prix Netexplo Change". This special award recognizes the most innovative digital initiatives by big corporations in marketing, client relations, product and service innovation, management, human resources and social and environmental responsibility.